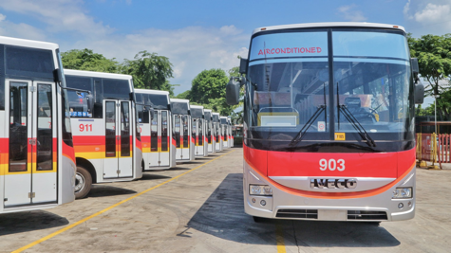 Summer is the perfect season to create unforgettable memories with friends, family, or colleagues. And what better way to do that than by taking a trip to the scenic North Luzon region of the Philippines? With its diverse landscapes, rich history, and vibrant culture, North Luzon offers endless possibilities for adventure and relaxation.
Some of the most popular destinations in North Luzon include Vigan, Pagudpud, La Union, Pangasinan, and Baguio City, also known as the summer capital of the Philippines. From the cobblestone streets and colonial architecture of Vigan to the picturesque beaches and waterfalls of Pagudpud, there's something for everyone in this region.
Getting to North Luzon from Manila has never been easier, thanks to the trusted transport service of Victory Liner. With over 75 years of experience in the industry, Victory Liner has become the go-to choice for safe, reliable, and comfortable travel across Luzon. Their modern fleet of buses, coupled with their commitment to customer service, has earned them a reputation as one of the most trusted transport services in the country.
"We have four different bus types. We have the ordinary bus, aircon bus, deluxe two-by-two without CR, deluxe two-by-two with CR, and first-class two-by-one with CR," explained Brix Macalinao, Operations Manager.
But why settle for just a regular bus ride when you can take advantage of Victory Liner's bus rental service? Perfect for organized group travel such as company excursions and school field trips, Victory Liner's bus rental service offers a range of benefits that make it an attractive option for those looking to create memorable experiences.
"Our deluxe and first-class buses are equipped with wifi access, and charging stations. We offer an extensive list of destinations covering most of North and South Luzon," added Mr. Macalinao.
Especially in the post-pandemic era, where many kids may have missed out on school trips and socialization, or where companies may have failed to help their employees bond, organized group travel can be a powerful tool to build camaraderie, teamwork, and relationships. Victory Liner's bus rental service allows groups to travel together, promoting collaboration and a sense of community.
Of course, safety is always a top priority, especially when it comes to travel. Victory Liner takes several precautions to ensure the safety of its passengers, including regular disinfection and sanitation of buses, mandatory temperature checks before boarding, and strict compliance with government-mandated health protocols.
But it's not just safety that Victory Liner's bus rental service offers. Comfort is also a top priority, with amenities like air-conditioning, reclining seats, and onboard restrooms. And for those travelling with large groups, Victory Liner's spacious luggage compartments can accommodate all your belongings.
And for those with furry friends, Victory Liner's bus rental service also allows pets on board, so you don't have to leave your beloved companions behind.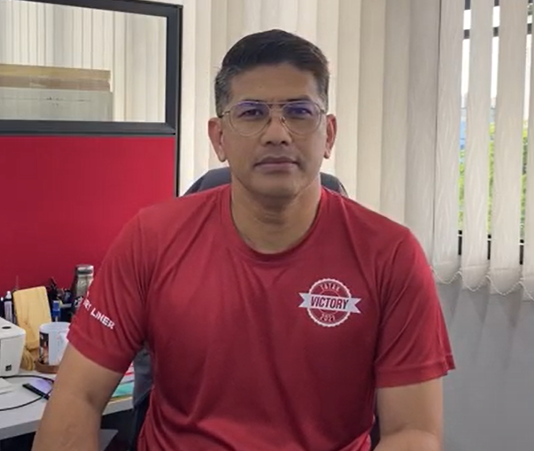 "We follow a pet policy that allows our passengers to travel with their beloved pets. To date, we allow five types of animals – cats, dogs, roosters, hens, and rabbits. Passengers need to secure the necessary vaccinations for their pets and ensure that pets are safe and secured in cages and derby bags," noted Mr. Macalinao.
Victory Liner offers promos and discounts depending on the season and related events on your target destination. They offer competitive bus rental rates that will suit your budget and needs.
So why not make this summer unforgettable with an organized group trip to North Luzon, with Victory Liner's bus rental service? From the stunning landscapes to the cultural experiences, and the bonding moments along the way, Victory Liner can be the perfect partner in creating memories that will last a lifetime.
For more information, call the Victory Liner hotlines at (02) 8842 8679 or 0998 591 5102, send a message via the Victory Liner Facebook page, or visit www.victoryliner.com.
– News from inquirer.net