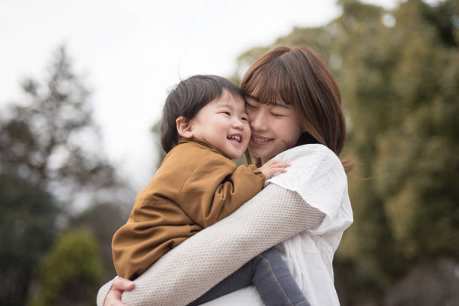 The pandemic has affected every aspect of our lives, and motherhood has not been immune to its impact. The past two years have been challenging for moms worldwide, as they struggled to balance work, homeschooling, and taking care of their children's physical and emotional well-being. As we begin to emerge from the pandemic and return to some semblance of normalcy, it's essential for moms to focus on thriving and not just surviving.
Nurturing relationships
One of the most crucial aspects of thriving as a mom is building a strong relationship with your children. This relationship is crucial to your child's overall health and well-being, both physically and emotionally.
Spending quality time together, active listening, showing affection, respecting their feelings, being consistent and present, and practicing positive discipline are all ways to strengthen the bond between parent and child. This bond creates a safe space for children to express themselves, build trust, and lead to a healthier and happier family dynamic. By valuing and enjoying your child's company, paying attention to their words and feelings, and being present in the moment, you can nurture a positive relationship with your child that will last a lifetime. While it takes time and effort, the rewards are well worth it.
Communicating with your child's pediatrician
Pediatricians are essential partners in helping parents monitor their children's overall health and well-being. A good pediatrician will work with parents to establish open communication and trust, making it easier for children to feel comfortable discussing their health. They can provide preventive care for children, including timely immunizations to protect against dangerous diseases.
By working together, you can ensure your child receives timely immunizations, monitor their development, and provide guidance on a healthy lifestyle. Building a positive relationship with your child's pediatrician can help create a safe space for your child to discuss any health concerns and lead to better health outcomes.
Positive parenting
Parenting can be an overwhelming experience that can leave parents feeling exhausted and stressed out. However, there are ways to prevent this from happening and make parenting a positive and enjoyable experience. Here are some tips:
First, it's important to practice self-care. This means taking time for yourself every day to do something you enjoy. It's also important to set boundaries with your children and others in your life, saying "no" when you need to and setting limits on your time and energy.
Next, it's crucial to focus on what matters most. This means spending time with your children, building relationships, and creating meaningful experiences together. It's also important to build a support system of friends, family, and other parents who understand what you're going through.
It is also essential to let go of perfection as parents and focus on doing the best you can in the moment. Finally, practicing gratitude can help shift your focus from the challenges of parenting to the good things in your life.
By following these tips, parents can prevent themselves from falling into survival mode and instead enjoy a more positive and fulfilling parenting experience.
To get the latest tips, advice, and reliable information on moms, family health, and safety, visit and follow Call the Shots PH official page: https://www.facebook.com/CallTheShotsPH/