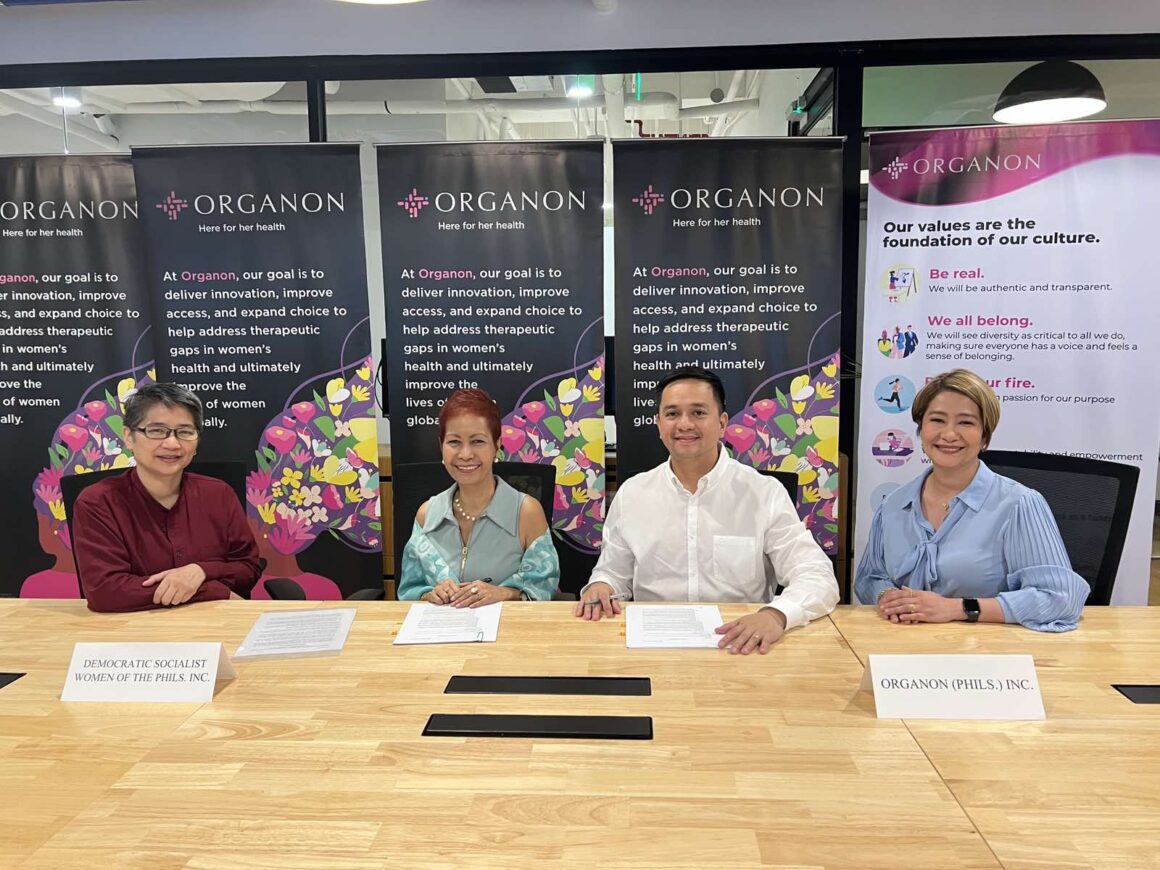 Organon, a global healthcare company, has launched a new global initiative called "Her Plan is Her Power" to tackle the public health crisis of unplanned pregnancy, which accounts for nearly 50% of pregnancies globally (approximately 121 million), leading to health risks and reduced opportunities for mother and child.
The lack of access to contraceptive information and services is one of the causes of unplanned pregnancies, with almost 67% of the 257 million women who want to avoid pregnancy globally not using any contraceptive method. The multi-year effort, which will run from 2023-2025 and cost $30 million, builds on previous programming launched in 2022 through the "Her Promise" ESG platform. It includes a range of programs, collaborations, and investments aimed at reducing unplanned pregnancies, addressing inequities, and empowering women and girls to plan their future.
In line with this global initiative Organon Philippines has recently provided a USD 68,631.30 grant to the Democratic Socialist Women of the Philippines (DSWP), a non-profit, non-governmental organization feminist national federation of more than 200 community-based and grassroots women's organizations. The grant will help DSWP to support marginalized women in Metro Manila and Rizal Province, Philippines.
Dubbed as "Let's talk: Normalizing SRHR conversations to empower women and girls," the one-year program aims to contribute to the empowerment of Filipino women and girls by helping to normalize conversations around sexual and reproductive health and rights (SRHR).
The "Let's talk" program is also an opportunity to organize adolescent girls, including teen mothers around SRHR issues to help them draw strength from each other and eventually, collectively lean and act on their issues. This project will help normalize conversations on SRHR in families, communities, and social media. This project will help break taboos and stigma surrounding sex and sexuality.
Direct beneficiaries of this project are at least 600 poor, community-based adolescent girls and women who will participate in the various activities and the undetermined number of people that will be reached by the social media SRHR conversations via YouTube and Facebook.
"The problem of sex and sexuality as taboo topics in families and communities, results in Filipino adolescents', lack of knowledge necessary to help them make informed decisions regarding their bodies and their lives. That is why community-based conversations with adolescent girls on SRHR will be a priority of this project," said DSWP National Chairperson Elizabeth Angsioco.
Angsioco also elaborated on the social media component of the "Let's talk" program, particularly the YouTube campaign that delve into the experiences of teenage mothers. According to Angsioco, the Youtube campaign will bring to a wider audience the nuanced context that result in early pregnancies, the complexity of the issue, the difficulties faced by the girl-mothers, as well as their aspirations.
Ultimately, "this project will organize adolescent girls to help them articulate and advocate their own issues. This is about strengthening their voices and facilitating collective action," she said.
Through their partnership with the DSWP, Organon Philippines is working towards their mission of empowering women to live their best lives.
"We firmly believe that access to quality healthcare and information is a fundamental right for all women and girls around the world. Through our 'Her Plan is Her Power' initiative, we are committed to addressing the global crisis of unplanned pregnancy by providing a comprehensive portfolio of programs, collaborations, and investments to empower women and girls in making informed choices about their sexual and reproductive health. We will continue to work tirelessly towards building a more equitable and just society where women have the power to plan their future and achieve their full potential," said Emman Tiglao, commercial director of Organon Philippines.Globally, Organon had pledged in 2022 to prevent 120 million unplanned pregnancies in the least-developed countries by 2030 as part of FP2030. With the launch of "Her Plan is Her Power," the company aims to expedite progress towards this target by collaborating with local and global organizations across different regions. The initiative will focus on areas such as innovation, education, access, and advocacy to reduce unplanned pregnancies.