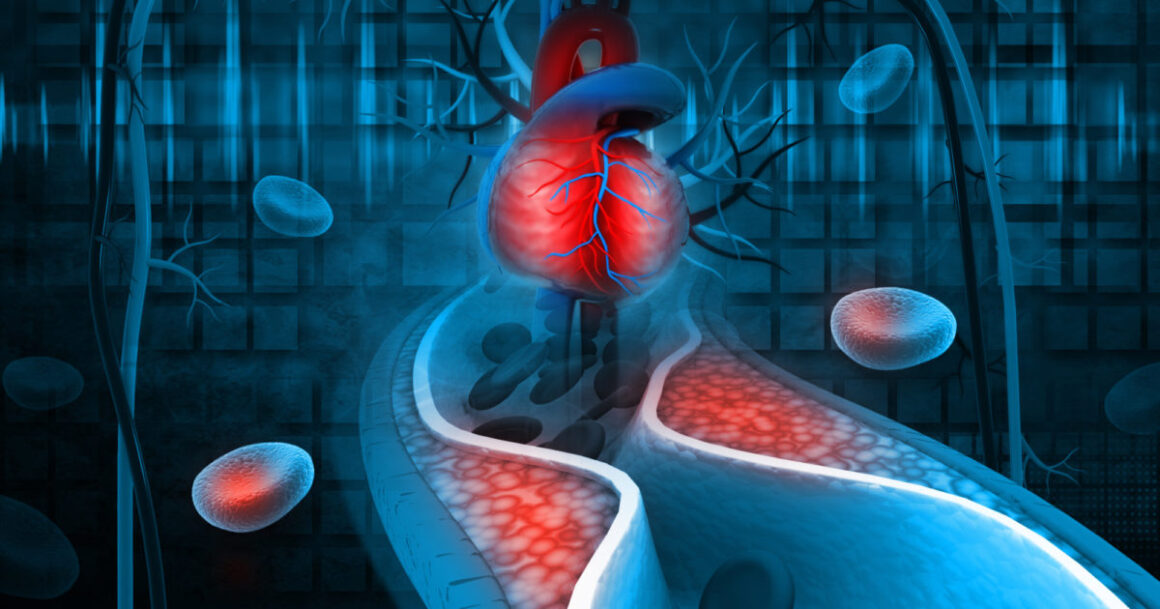 cardiovascular disease, especially in high and very high-risk patients. That's one of the main messages of the European Society of Cardiology (ESC) and European Atherosclerosis Society (EAS) Guidelines on dyslipidemia highlighted by Professor Alberico L. Catapano, Chairperson of the guidelines Task Force and professor of pharmacology at the Department of Pharmacological and Biomolecular Sciences, University of Milan, Italy during a webinar titled "Intensification Strategies with Lipid-lowering Treatment." Organized by Organon Philippines, the webinar presented data-driven evidence on the benefits of combination therapies for dyslipidemia.
Dyslipidemia is the imbalance of lipids such as cholesterol, LDL-C, triglycerides or a type of fat in your blood that your body uses for energy, and high-density lipoprotein (HDL) or "good" cholesterol. This condition can result from diet, tobacco exposure, or genetics, leading to severe complications of cardiovascular disease (CVD). CVDs can include coronary heart disease, cerebrovascular disease, and other heart and blood vessel disorders.
By identifying an individual's risk of CVDs and ensuring access to cholesterol medications,
health technologies, and a cholesterol management guide, Organon maintains its commitment to delivering impactful medicines and solutions for a healthier every day. The healthcare company is working to effect positive change globally by listening to patients about their healthcare needs.
Prof. Catapano shared evidence from experimental, epidemiological, genetic studies, and randomized clinical trials that higher LDL cholesterol is a potent cause of heart attack and stroke.
Cholesterol regulation has always been the focus of cardiovascular disease reduction in patients with dyslipidemia. Statins are the first-line therapeutic approach for cardiovascular disease in patients with increased cholesterol levels or a generally increased risk of coronary heart disease. However, some patients cannot attain LDL-C goals, even with high-intensity statins, and those patients may experience more side effects in the liver and muscle from drug metabolism and clearance.
Ezetimibe has been available to low cholesterol levels as a selective cholesterol absorption inhibitor. Numerous studies have demonstrated the significant LDL-C lowering ability and cardiovascular events prevention effect of ezetimibe-statin combination therapy.
"Lowering LDL-C with statins, ezetimibe, or PCSK9 inhibitors is safe and effective. The intensity of LDL-lowering therapy should be based on risk, irrespective of cause and baseline LDL-C," noted Prof. Catapano. "Combination therapies will provide robust LDL reductions and possibly mediate less adverse reaction to statin and better compliance to therapy."
Addressing dyslipidemia with combination therapies
"Dyslipidemia continues to be a problem contributing to CVD. International and local guidelines advocate lower LDL-C goals to manage it," said Dr. Lourdes Ella Santos, UP-PGH/CSCMC.
According to the World Health Organization, CVD is the leading cause of death worldwide, taking 17.9 million lives yearly. CVDs include coronary heart disease, cerebrovascular disease, and other disorders of the heart and blood vessels. A heart attack or stroke is responsible for more than four out of five CVD deaths, and one-third occur in people under 70 years of age.
"Statin-ezetimibe combination provides aggressive additional LDL-C emerging as first line therapy in very-high risk populations. Additional LDL-C lowering conferred by the statin-ezetimibe combination translates into a reduction of CV outcomes," explained Dr. Santos. "Rosuvastatin-ezetimibe combination provides additional armamentarium in the fight for lower LDL-C goals with particular benefit in very high-risk populations."
The addition of ezetimibe to statin appears to be more effective in reducing LDL-C than doubling the statin dose.These guidelines provide patients with more opportunities to access quality healthcare services. Organon continuously supports this knowledge-sharing activity to educate women and provide them with better options. As a company, Organon knows that women are foundational to a healthier world. In 2021, Organon's cardiovascular products helped more than 35 million women in Taiwan, Hong Kong, Malaysia, Singapore and the Philippines. By striving to deliver impactful medicines and solutions that help to reduce the cardiovascular disease burden and enhance patients' quality of life, Organon envisions a better and healthier every day for every woman.