SAP, Globe share how technology helps ensure sustainable future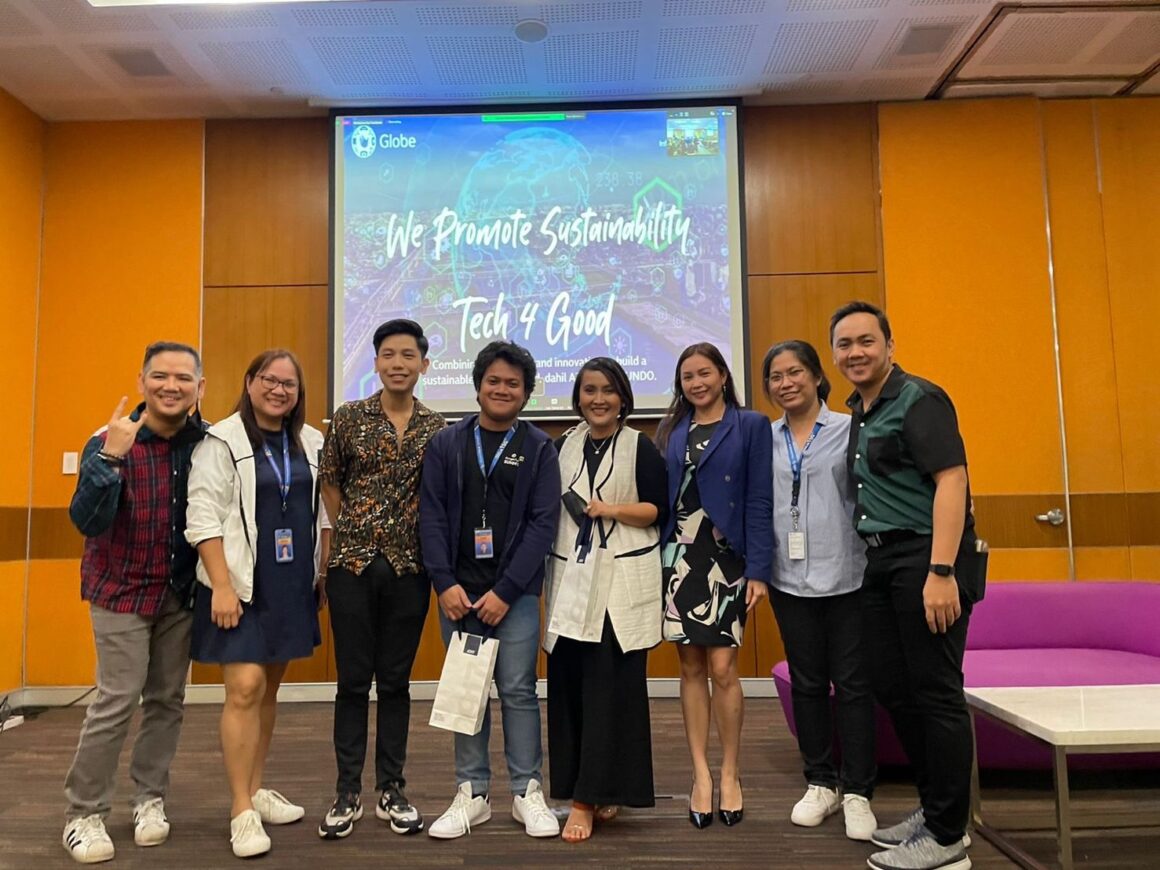 Nowadays, more and more consumers and businesses take on sustainability as a strategic imperative to unlock competitive and growth opportunities. In a recent report, PricewaterhouseCoopers noted that 43 percent of CEOs in the Philippines included climate change and environmental damage in their strategic risk management activities.
But what does innovation have to do with sustainability? How does it help enable companies to become more sustainable?
In the recently held Globe Innovtalks, in collaboration with SAP SE (NYSE: SAP), Simone Pigason, Head of Digital, Resilient, and Sustainable Supply Chain of SAP Southeast Asia, and Ivan Curada, Cloud Engineer at Globe's Information Systems Group (ISG), shared how innovations can help Philippine businesses pursue sustainability in today's world.
Innovation in Supply Chains
Nowadays, most greenhouse gas (GHG) emissions originate from businesses' supply chains. A 2020 study by non-profit charity CDP revealed that emissions from the supply chain are about 11.4 times greater than those from operations, making up at least 92 percent of the whole GHG emitted by a business.
Simone Pigason noted that digitalizing supply chains help organizations reduce their carbon emissions to become more sustainable. What's more, this enables supply chains to be agile, productive, and connected, thus resilient to future disruptions.
"The global health crisis has shown businesses the importance of having resilient supply chains. And as various disruptions still happen globally, resilient supply chains are a must to provide consumers consistently with the goods and services they need," said Pigason.
Pigason added that SAP has two sustainability enablers that allow businesses to track their sustainability efforts.
First, the Sustainability Control Tower automates the report of environmental, social, and governance (ESG) impacts and GHG emissions of businesses. Operating in a single dashboard, it also keeps track of emission levels from various areas. Through the Sustainability Control Tower, businesses can see what parts of the Philippines have the most carbon emissions.
Secondly, the Plastics Warrior is a gamification process by SAP, which motivates consumers to recycle more. Aside from notifying supermarket shoppers about their plastic use, it utilizes advanced analytics to learn about a retail company's plastic waste. With the help of Plastics Warrior, businesses can enable Filipino citizens to recycle more.
Innovation in the Workplace
According to Curada, Globe generates at least 4,000 memos each month, with an average of five pages. If these are printed on paper, it consumes around 20,000 sheets or 40 reams per month. Recent research by Benoit Cushman-Roisin and Bruna Tanaka Cremonini revealed that 16.67 reams of paper are produced from a single tree, which takes years to grow.
To minimize paper consumption and enable faster approval processes, Curada explained how Globe digitalized its memos through its own system called memo.ph. This system drastically cut paper use in the company.
"This serverless application digitalizes our memo approval processes to allow us to save at least two trees every month. It also offers templates to make memo creation as easy as possible while using an open-source library, so you are not paying for any license to make this application possible," added Curada.
Pigason could not agree more about utilizing technology in innovating the workplace.
"To become more sustainable, organizations must be able to digitalize their traditional processes. All these solutions and applications prove how technologies can help build a sustainable future in today's world," she said.
Visit the SAP News Center. Follow SAP on Twitter at @SAPNews.